About Sergenten
Welcome to Sergenten
Sergenten is Sønderborg's new event centre, which serve as a base for concerts, fairs, exhibitions, gastronomic events, company parties and many other exciting events.
Sergenten offers a large event hall with room for up to 825 seated or 1,500 standing guests.
There is also an exclusive lounge located on the 1st floor with its own bar.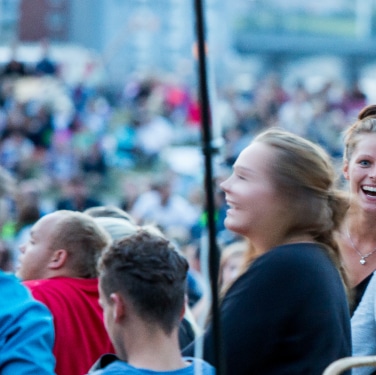 Sergenten name
Sergenten means "the Sergeant" in Danish. So why have we called it this?
For decades, Denmark's sergeants were trained at the now closed Sønderborg Barracks. Sergenten is located in the barracks' old workshop building, which has been completely renovated and modernised.
In the same way that people flocked to Sønderborg for years to train as sergeants, our event venue will attract people to Sønderborg, where experiences, knowledge, networks and growth await.
That is why the place was named Sergenten.