Danseorkestret - Dinner Concert
30. August 2024 at 17:30
Calendar
Danseorkestret - Dinner Concert
Danseorkestret - Dinner Concert
30. August 2024 at 17:30
Concert incl. 3-course menu
3-course dinner prepared by Jesper Koch
Specially selected wine menu – beer, wine and water ad libitum during dinner
Concert with the Danseorkestret
Be aware that you may end up sharing a table with other guests.
Unfortunately, allergies, diets or other special diets cannot be taken into account.
Program
17:30 Doors open
18:15 3-course menu incl. beer, wine and water ad libitum during dinner
20:30 Coffee and tea with sweets from the buffet
21:00 Bar opens with possibility to buy drinks
21:30 Concert with the Dance Orchestra (60 min.)
11:00 PM Thanks for tonight
Klubien & Danseorkestret
Experience Jørgen Klubien playing all the biggest hits together with his fantastic band Klubien & Dance Orchestra.
At the concert, you can experience the big hits with Danseorkestret such as "Come back now", "Rain dance", "Satellit", "Du & Mig", "Sidste Skrig" and many more.
It will be a concert with lots of hits, dancing and joie de vivre that you can live on for a long time.
Klubien has had a long and successful career as an artist for Disney and Pixar. California, the sunny American state, has been an inexhaustible source of inspiration with its colorful composition of destinies and places. Therefore, it also makes good sense for Klubien with musical echoes from the Motown catalogue, which Klubien has cultivated since his Copenhagen boyhood. Artists such as D'Angelo, The Roots and John Mayer are also benchmarks for the club.
The club is the voice behind some of Denmark's most loved hits such as 'Come back now' & 'Rain dance', which both younger and older generations can sing along to. At the concerts, a number of successful Danish artists who themselves perform on the biggest Danish stages are spotted backstage for autographs and selfies with the popular singer. Like Klubien in 2022, he is a guest singer on L.I.G.A.'s latest single Kun For At Danse In addition to being known for his work as a singer and composer in the Dance Orchestra, Klubien is also known for his work with Elmer band, which has released an album and two grand prix singles , and not least for his lifelong work in American cartoons, as both cartoonist and screenwriter on, among others, Pixar's 'Cars' and 'Toystory 2', Disney's 'The Lion King' and 'The Little Mermaid', as well as Tim Burton's 'The Nightmare Before Christmas' and 'Frankenweenie'.
Secure your place at the year's hottest soul concert with lots of Danseorkestret hits and Jørgen Klubien in the lead together with some of the best musicians in Denmark. Look forward to a concert where Klubien will share his love for soul music from his long musical career.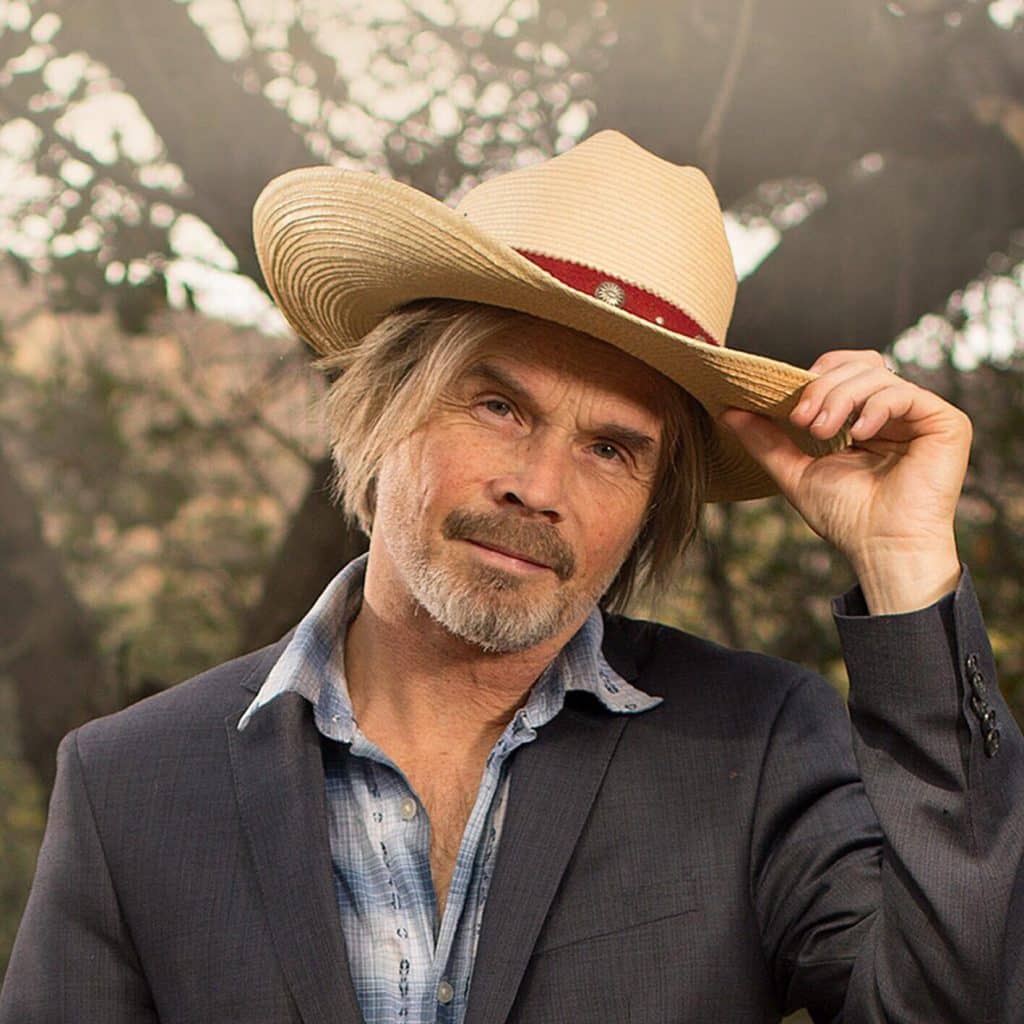 Enjoy the Koch's concert menu
For this evening, Jesper Koch has designed an exquisite 3-course menu, where the best ingredients and food traditions come to the fore. Wine menu with wines selected especially for the food is included in the ticket price.
Jesper Koch is at the head of Alsik's gastronomic universe. He has developed and manages the hotel's restaurants, Restaurant Alsik, Freia Bar & Lounge and the Michelin restaurant Syttende.
After working at a string of restaurants at home and abroad, including several Michelin restaurants, and after founding several restaurants, the Sønder Jutland chef has returned home to put Alsik and Sønderborg on the gastronomic map.
Grab an overnight stay
Extend the musical experience with one or more nights at Alsik Hotel & Spa.
The hotel is just a few hundred meters from Sergenten and offers beautiful, well-furnished rooms and a sumptuous breakfast buffet.
In Alsik's large spa and wellness department you can find relaxation and wellness before you travel (additional purchase). Read more on the Alsik Spa website.
If you book your accommodation at the same time as you order your concert ticket, we can offer you a special price for the event in the room. (Applies only when booking on Ticketmaster and in limited numbers).
You can also book an overnight stay at the daily rate by contacting the hotel directly: